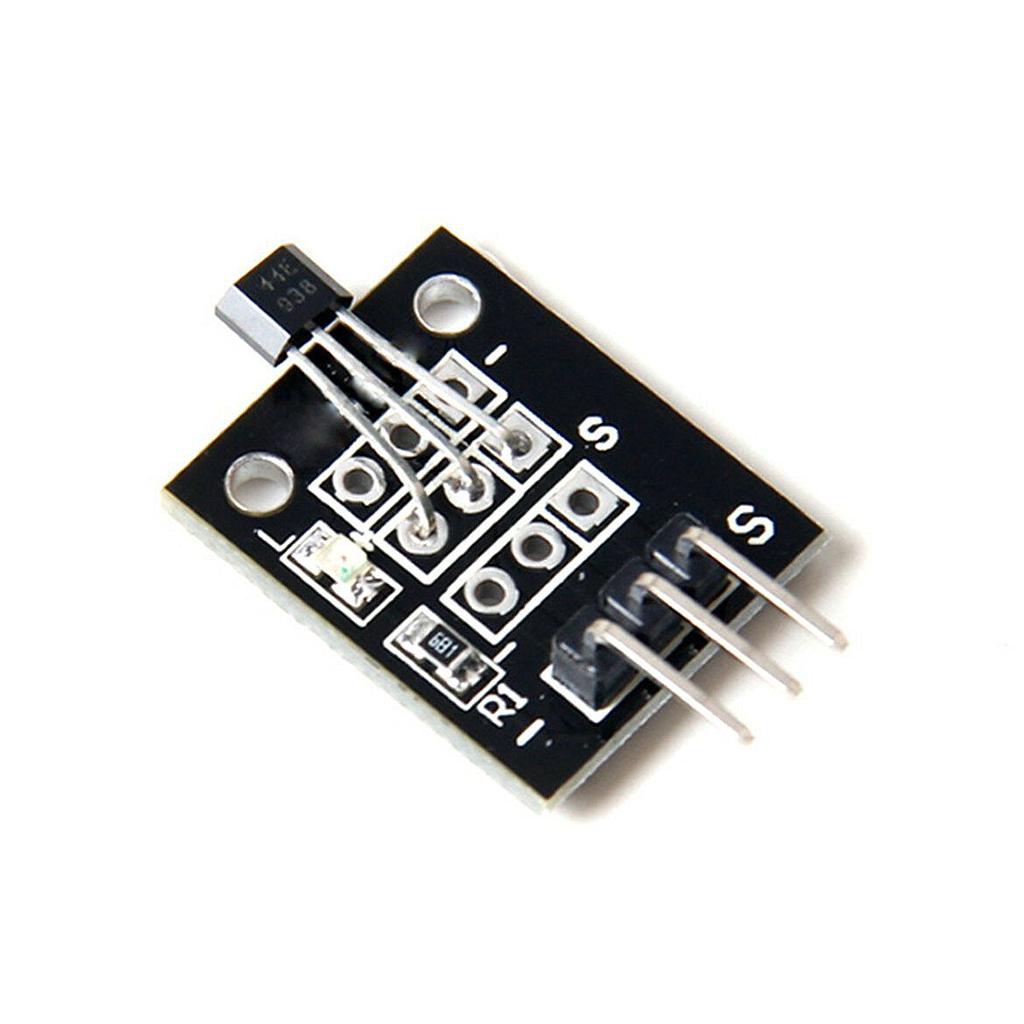 KY-003 Hall Magnetic Sensor Module for Arduino AVR PIC
---
Features:
This is Hall Effect magnetic sensor module DC 5V for Arduino.

Small size and high sensitivity. Fast response temperature and good performance. Precision and high reliability.

3144 Series Hall principle of Hall effect switch IC, using technology to produce magnetic semiconductor integrated circuit, which is determined by the voltage regulator, Hall voltage generator, differential amplifier, Schmidt trigger, temperature compensation circuit and the collector electrode open circuit output stage consisting of magnetic sensing circuit, the input for the magnetic flux density, the output is a digital voltage signal.

This section circuit pipe legs with pure tin production, the complete model is 3144EUA-S or 3144LUA-S.
Parameters:
Item Size: 13x15MM

Color: black

Model: KY-003

Magnetic, speed, gap induction

Suitable for Arduino DIY project

Working voltage: DC 5V

Material: PCB

Non-contact switch

Car ignition

Brake circuit

Position, speed detection and control

Security alarm device

Textile control system