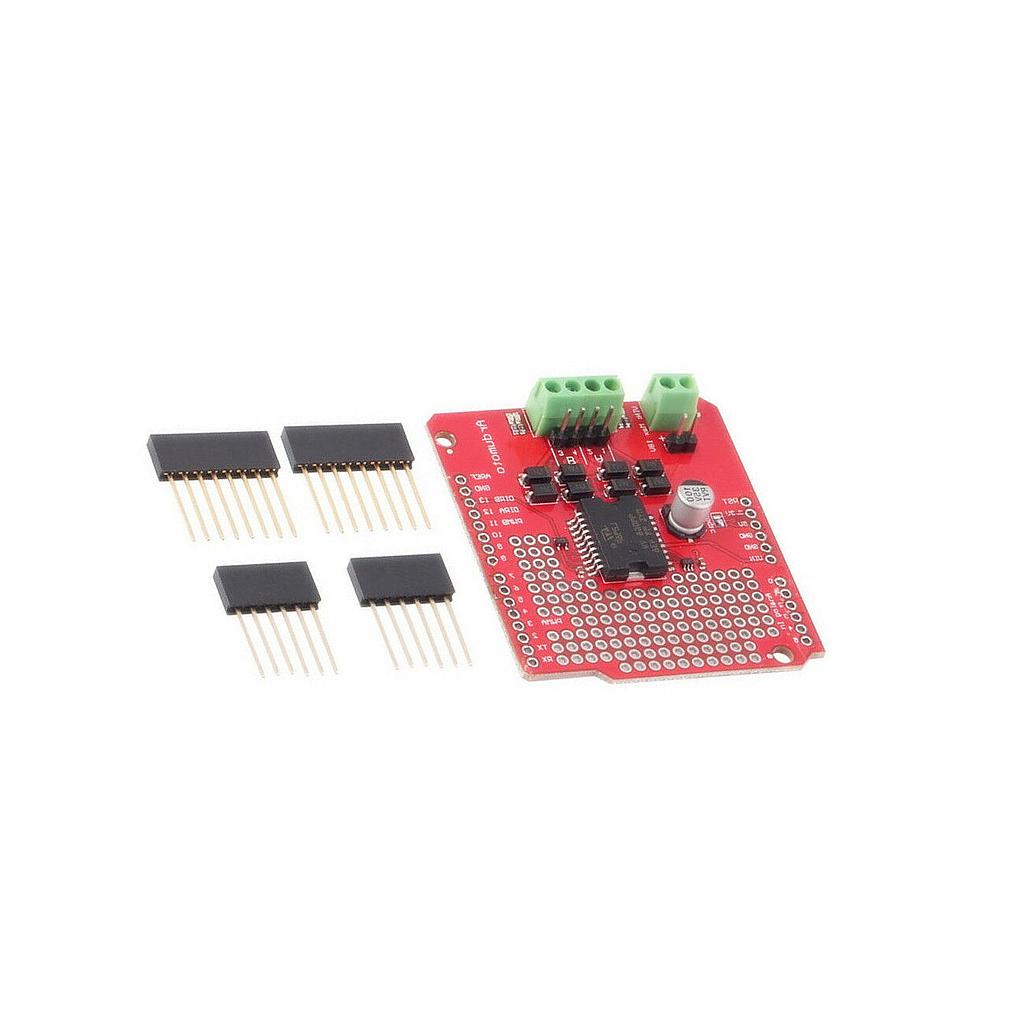 L298P Dual Channel Motor Driver Shield DC Stepper Driver Board For Arduino
---
Description:
This motor driver board have the same VIN with Arduino,

Onboard LED to indicate the drive direction and speed

All drivers junction have a counter electromotive force protection diode.

Ardumoto is a motor driver board is based on the L298P H-bridge chips.

It can control two DC motors.

Ardumoto each drive currents up to 2A.

Mainly used to drive small DC motors.

Ardumoto allows you to use a small current to control high current

(current of the motor can be driven directly).
Specifications:
Size: approx. 58 x 53mm

Color: Red

Net Weight: 22g
Package Included:
1 x  L298P Dual Channel Motor Driver Shield DC Stepper Driver Board For Arduino