7S 8S 24V 460A Li-ion LifePo4 Lithium Battery Protection Board W Balance BMS High Current Inverter car Diesel RV start QS-B305ABL-600A
---
Brand: QSKJ
7S 8S 460A Li-ion Lipo LifePo4 Lithium Battery Protection Board Balance 1500A MAX High Current Inverter BMS car Diesel start

Product Description:

This protection board is specially designed for high-current equipment such as gasoline and diesel vehicle startup, ship engines, high-power inverters, etc. It can support: lithium iron phosphate, ternary lithium battery, lithium cobalt oxide, lithium manganate battery cell; 3 strings, 4 Both skewers and 5 skewers can be selected. The protection board uses mature protection circuits, dedicated ICs and supports disconnection protection, high-precision independent balanced ICs, TVS spike protection, and imported high-current ultra-low internal resistance MOS. It has complete and stable charging and discharging protection functions; battery hardware balance processing, proper balance current, reasonable balance heating, and does not affect the performance of the battery pack. Newly added short-circuit protection, which solves the problem that ordinary protection boards cannot be effectively protected when short-circuited.


Parameters:
1. The protection board uses 22 car-grade high-power ultra-low internal resistance imported MOS transistors, which is by no means the low-power MOS on the market
2. The overall internal resistance is as low as 0.13mΩ, and the peak current is 1500A, which makes it easy to start gasoline and diesel vehicles
3. There are 2 high-quality copper bars with a thickness of 20*6mm on board, with a single cross-sectional area of 120mm², high current without pressure
4. The measured continuous current is up to 460A, which can be used for diesel engines, ship engines, high-power inverters, etc.
5. Using high-precision independent equalization IC, the equalization current can reach 200mA
6. Added short-circuit protection function to better protect the battery
7. Aluminum substrate design, high thermal conductivity, better heat dissipation
Dimension: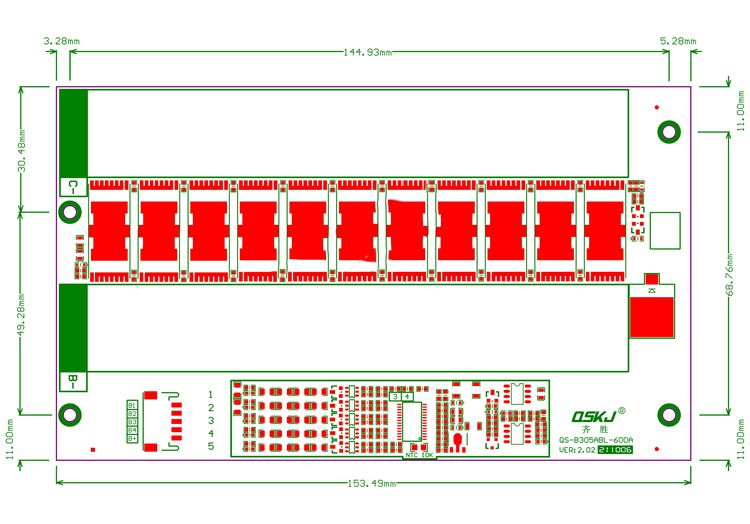 Connections: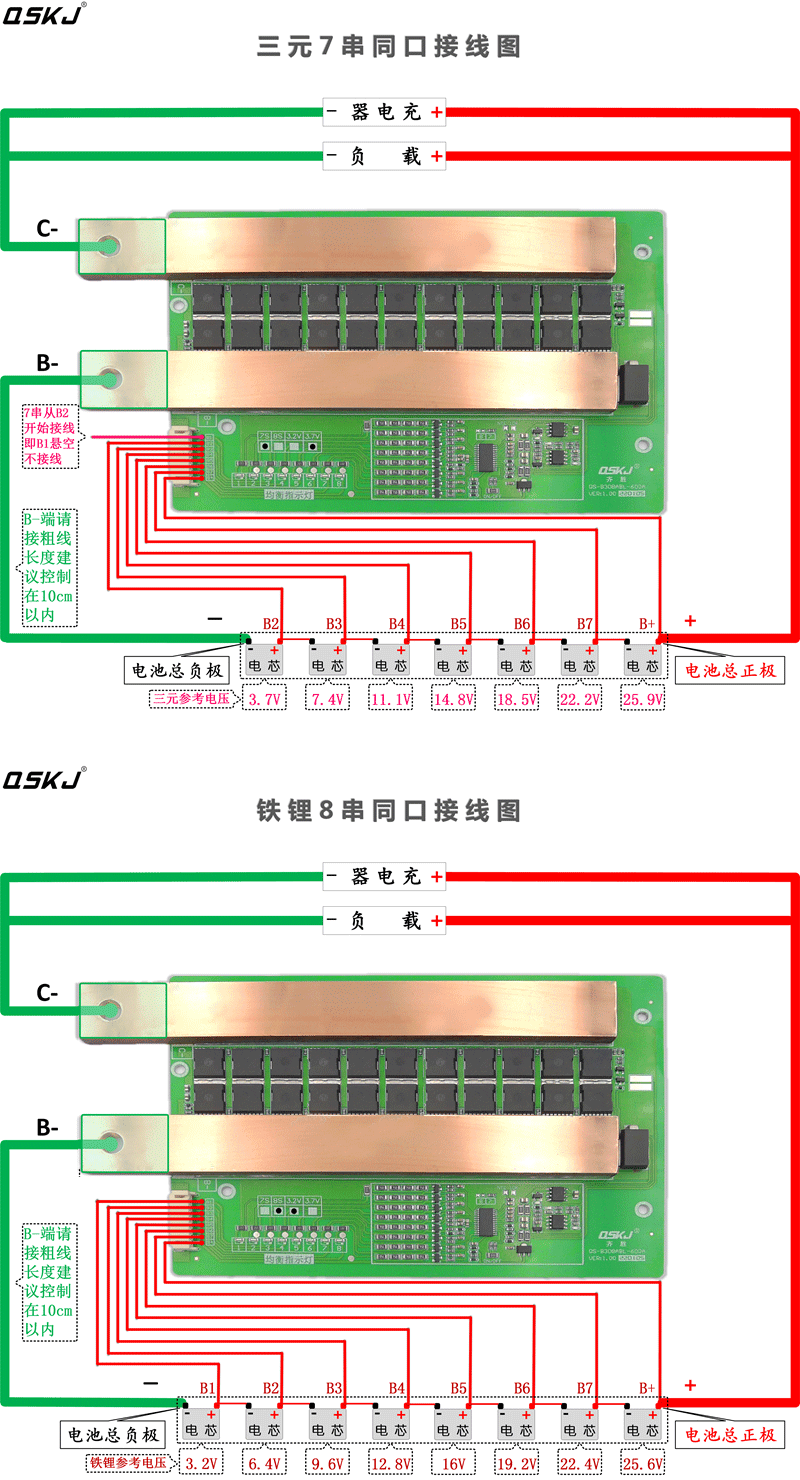 Parameters: