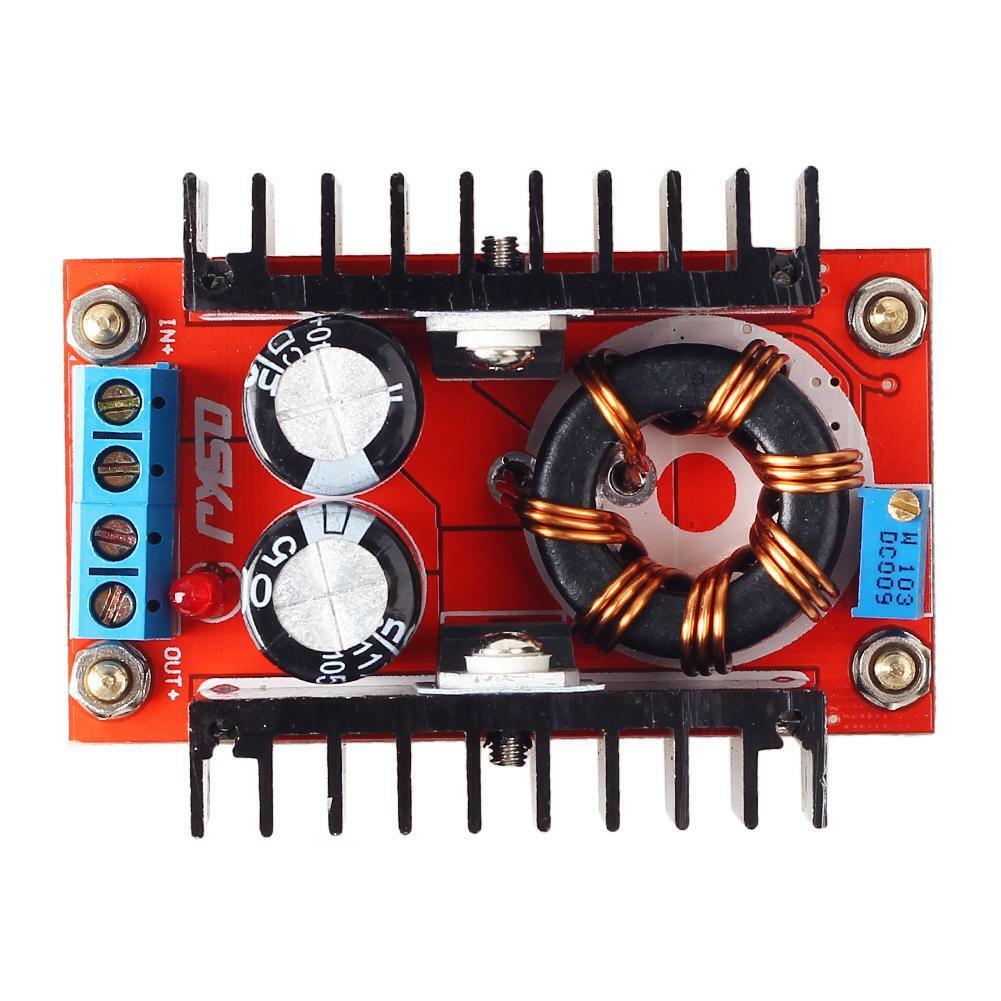 DC-DC Converter 150W 12V to 24V Step Up Module QS-1224CBD-100W
---
Brand: QSKJ
Model:  QS-1224CBD-100W
Parameters:
Module Properties:  Non-isolated step-up module (BOOST)

Input Voltage: DC 10-32V

Output Voltage: DC 12-35 V (adjustable)

Maximum Input Current: 16 A (Higher than 10A need cooling)

Maximum Output Current: 10 A(max)

Power: 100W(MAX,Natural cooling),Strengthen cooling 150W(MAX,Actual power)

Conversion efficiency: 94% (Input 16V output 16V 2.5A test result, for reference)

Output ripple: 2%(max) 20M bandwidth

Operating Temperature: Industrial (-40 ℃ to +85 ℃),( environmental temperature, more than 40℃, please reduce  power to use, or enhance cooling)

Full Load temperature rise: 45 ℃

No-load Current: Typical 25mA

Load Regulation: ± 0.5%

Voltage Regulation rate: ± 0.5%

Dynamic response speed: 5% 200uS

Short-circuit Protection : None (Please install fuses or protection circuits at input port if you need.)

Input Reverse Protection: None (please comply with a reverse protection or connect a diode at input parts.)

Size: 65(L) x 47(W) x 23.5(H) mm
Applications:
Adjustable Output Car Power Boost Charger

Power supply for your electronic equipment

DIY a boost charger

Solar battery charger for electric vehicles.